INEM history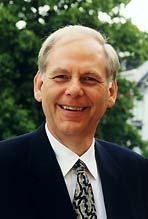 Georg Winter, businessman from Hamburg, at the second World Industry Conference on Environmental Management in April 1991 in Rotterdam initialised the foundation of INEM. From 1991 till early 2005 Dr. Winter was the Chairman of the board of INEM. In 1995 he was honoured for his commitment by the German Environmental Award of the German Federal Foundation for the Environment (DBU). Today Dr. Winter is a honorary member of INEM.
In June 1992 INEM organised the first International Industry Conference for Sustainable Development (IICSD) as part of the 1992 Global Forum of the United Nations Conference on Environment and Development (UNCED) in Rio de Janeiro.
Subsequently each year, one conference organised by INEM member associations or the Main Secretariat was designated as the IICSD. The 1993 IICSD, International Conference on Eco-Management, was held in Tokyo, Japan. The third IICSD, the 2nd Southern African International Conference on Environmental Management (SAICEM II), was held in Harare, Zimbabwe in 1994, and the 1995 IICSD, the 1st ECO-BALTIC Conference, was held in Lübeck Germany. The second ECO-BALTIC Conference was held in Gdansk, Poland in October 1997.
Since the Earth Summit INEM has developed a set of programmes under the rubric of INDUSTRY 21 to implement Chapter 30, Strengthening the Role of Business and Industry and other business portions of the United Nations' Agenda 21.